Media Center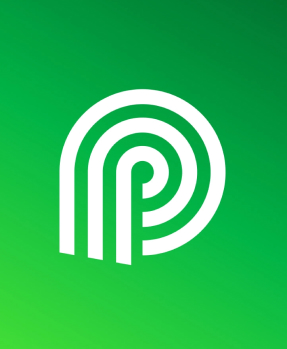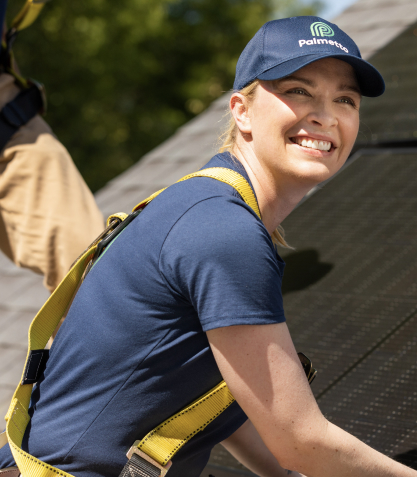 In the news | 06.02.20 | Brian Eckhouse
This Won't Be U.S. Solar's Best Year Ever—But It'll Be Close
Palmetto has seen strong growth during the pandemic, says CEO Chris Kemper. Its customer base surged 40% from January to April. One thing that's helped: Palmetto shifted to a gig economy model well before the crisis, Kemper says. Early on the company's "members," as they're known, primarily had sales experience within the solar industry. In March, Palmetto began marketing itself to new recruits.
In the news | 08.03.20 | Anthony Robledo
Palmetto Solar Raises $29 Million to Expand to Every U.S. State
Palmetto Solar LLC raised $29 million to expand to every U.S. state and help transition itself from a solar platform to an energy management and utility platform...As Palmetto transitions into operating under an energy management model, they plan to focus on establishing consumer trust early on and developing strong brand awareness.
In the news | 08.05.20 | Eric Wesoff
Palmetto lands $29 million for residential solar sales software and home energy spend
Palmetto, a Charleston, S.C.-based software company focused on home energy spend, landed $29 million in Series B funding from investors including Evergy Ventures, Arctern Ventures, Shell Ventures, Greycroft, Lerer Hippeau, Box Group, Falkon Ventures and the Leto Family Office. Greycroft led Palmetto's Series A round in 2018. Palmetto is a software and fulfillment platform focused on helping consumers understand their energy finances. The startup pairs homeowners with solar power and energy storage providers and looks to improve the ease of financing and installation.
In the news | 08.05.20 | Mary Katherine Wildeman
Charleston Solar-Tech Business Raises $29M to Fuel Future Growth
Backers include Greycroft Partners, which was part of previous round of funding in 2018. Will Szczerbiak, a principal with the New York-based firm, said in a statement that Palmetto has "the best platform to bring renewable energy products and services to market. 'The potential for rooftop solar and the electrification of homes in the U.S. is huge and the competitive landscape is fairly fragmented with just a few dominant players,' said Robert Linck, chief investment officer at Shell Ventures.
In the news | 08.05.20 | David Dykes
Charleston Firm Continues To Innovate To Address Climate Change
Charleston-based Palmetto, a software, energy-focused company, said it has completed a $29 million Series B raise with investors from a range of sectors including energy, financial technology and software.
In the news | 09.25.19 | Natalie Parletta
A New Partnership Pursues Democratic Renewable Energy
Solar Sisters are doing it for themselves – and now with a little help from their friends. Pursuing a joint vision to make renewable energy technology affordable and accessible, US company Palmetto has partnered with them to expand the delivery of clean energy to homes across Africa.
In the news | 02.15.19 | Billy Ludt
Energy Impact Partners invests $20 million in Palmetto Clean Technology
Energy Impact Partners (EIP), a utility-backed energy investment firm, announced that it has provided up to $20 million in financing facilities to Palmetto Clean Technology, a solar and platform technology and fulfillment company focused on the distribution and democratization of clean energy products.
In the news | 02.15.19 | Jonathan Shieber
Palmetto gets $20 million credit line for its solar and energy efficiency installation marketplace
For homeowners that want to go green, but have trouble figuring out how to do it, Palmetto Clean Technologies has the answer. The company has an army of salespeople to pitch the benefits of solar power and energy efficiency, and will connect would-be clean energy consumers with financing options, installers, and software to monitor and manage their equipment.
Chris Kemper, Founder and CEO
Chris is an Environmentalist, Capitalist and the Founder and CEO of Palmetto. An avid hiker, budding writer, struggling fly fisherman and terrible golfer. Chris undertakes a series of projects - educational books, film and charitable activities - to help educate all types of people, young and old, about the importance of climate change and the environment. He is dually located in San Francisco, CA and Charleston, SC.
Download Photo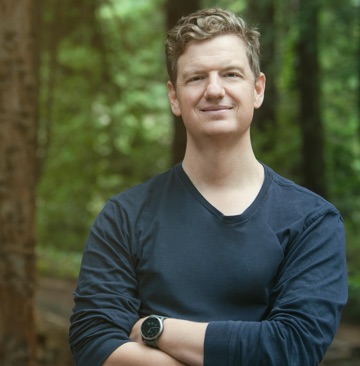 One of the fastest-growing private companies in the United States.
#838 on the 2018 Inc. 5000 List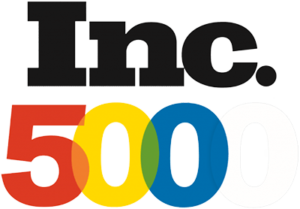 10+ Years of Solar Energy Savings
Since 2010, we've helped thousands of homeowners throughout the world access clean, solar energy solutions. Now, we're expanding across the United States, so homeowners from north to south, east to west, can save time, money and resources with Palmetto's end-to-end solar energy solutions.
2010
Founded in London
Completed first clean energy project in India
2010

2011

2012

2013

2014

2015

2016

2017

2018

2019

2020

2021