Reliable service from trusted solar experts
Request, schedule, and get back to peak efficiency. Over the past decade, we've helped thousands of customers by providing dedicated care from our licensed Palmetto Protect providers. We've partnered with the top solar inspection, service and maintenance specialists in your area to deliver superior workmanship, guaranteed by Palmetto. Whether we originally installed your solar power system or not, we're here to help solve your solar service needs.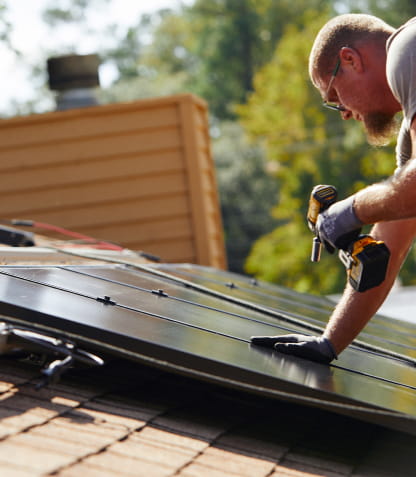 See what our customers have to say
Real-time solar monitoring
Manage your system's performance in the palm of your hand. Activate professional monitoring and access exclusive service discounts to drive peak efficiency.