A Bold Mission: Leading the World Towards a Clean Energy Future
We are on a mission to stop climate change before we reach an irreversible tipping point. Yes, this requires large shifts by entire nations and entire populations. It requires urgency and change on a massive scale. But technological advancements have put it within reach.
At Palmetto, we are fueling the rapid growth of solar energy across the United States. How? By flipping the traditional solar industry model on its head. We invented software products to instantly help people, like you, see the cost-savings within their reach. We built a giant decentralized network of solar sellers and installers so that you can enlist a professional's help to quickly and easily adopt clean energy.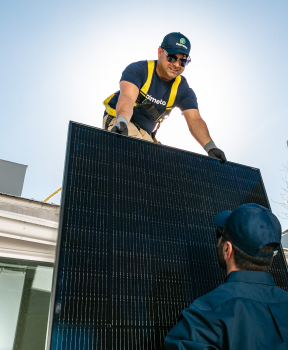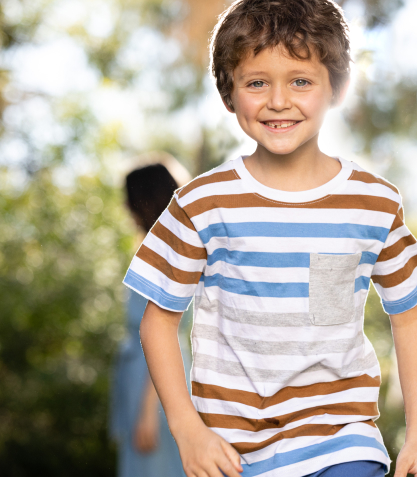 We are entering a New Utility Revolution.
Americans have always been innovative. In the 1800s, the advent of the electricity grid was a groundbreaking innovation, transitioning the world away from lanterns powered by whale blubber to entire buildings powered by coal and oil. But now we've discovered how to power electricity from free, infinite sources like sunshine and wind -- not shipped overseas from our military enemies, but renewable right here in our own backyards. The Old Utility guard wants to protect the massive investment they've already made in their infrastructure… Unfortunately, that mindset is costing the rest of us everything. Make no mistake about it, climate change costs us billions today and will cost us trillions tomorrow. There is always a time for innovation - and that time is now.
View Full Statement by Chris Kemper, CEO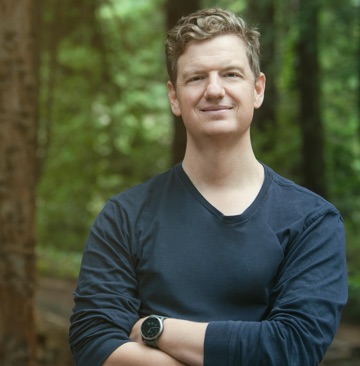 I'm an environmentalist and a capitalist, an enigma to some (personally, I prefer eco-entrepreneur ninja). I believe that not only can a strong economy coexist with a healthy climate, but in order for climate change mitigation to be truly sustainable — it must.
Our core values inform how we, as a team, work together toward our mission every day.
Customer Mindfulness
We are conscientious of and empathetic towards the needs of our customers. We take daily action to improve the overall customer experience.
Inclusion & Diversity
We are steadfast in our commitment to the advancement of inclusion and diversity of our people, ideas, thoughts and acts. Mutual respect and embracing differences while connecting us together is the cornerstone of our culture.
Rituals
We create practices that keep us disciplined in the pursuit of our goals. We favor consistency over intensity.
Longevity
We build for the future. We set goals and plan backwards to reach them but stay nimble to accommodate and plan for change
Happiness
We encourage our employees to focus on their well-being. This holistic approach cultivates our culture of passionate people.
Openness
We provide complete transparency to our colleagues, even when it's uncomfortable. We trust their input and are unafraid to be vulnerable. Feedback helps build character and a better company.
OUR MISSION: Leading the world toward a clean energy future.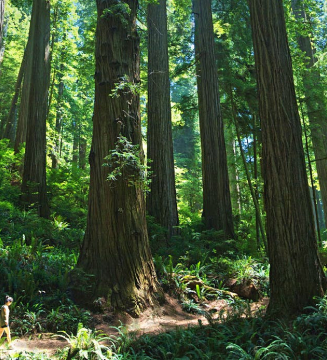 Our Economic Mission is to manage our company for sustainable financial growth, benefit local partners and communities, and make clean energy as affordable as fossil fuels.
Our Social Mission is to develop innovative tools to make the world and environment a better place by driving adoption of clean energy.
Our Product Mission is to make technological innovations to drive down clean energy costs and pass the savings on to our customers.
Here's what drives us in our mission every day:
Corporate Policies & Business Practices
Integrating environmental, social and governance policies into both our corporate policies and daily business practices is key to achieving our goal of providing affordable solar and eventually grid-parity costs, to drive solar adoption across the country.
Our Business Model
As a 100% build partner model, our vision for a future powered by solar depends on the quality and reach of our partnerships. We're committed to hiring local build partners and focus on helping smaller partners build their businesses with comprehensive resources, training, guidance, and key financial benefits.
Cost Transparency
We believe knowledge is power and cost transparency is key. The consumer adoption of renewable energy and energy efficiency technologies in homes is all about price. We're able to price systems below other competitors because we operate at a systems level.
Why We Believe This Approach Will Work
We believe that given the opportunity to choose clean energy for the same cost as traditional energy, consumers will make the commitment to clean energy and our collective future.
Investing in Local Communities
Mitigating climate change is what we do everyday with our work through Palmetto.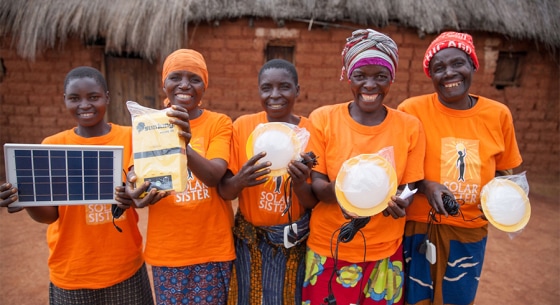 Clean Energy
Solar Sister
Solar sister is a female empowered entrepreneur program that focuses on the distribution of solar in developing countries. Palmetto partnered with them to expand the delivery of clean energy to homes across Africa.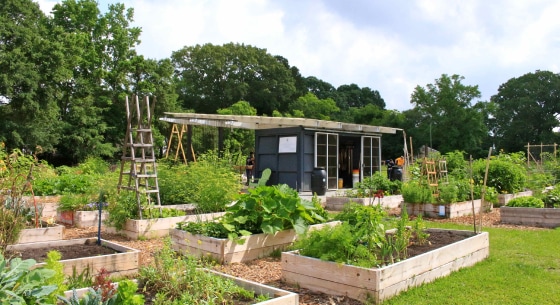 Land Conservation
Charleston Parks Conservancy
Supports 20 parks promoting horticulture including botanicals and edibles. The Community Garden Program is working to address food insecurity by supporting food banks.
Our Environmental Impact
Speaking of tangible metrics. Did you know that Palmetto's clean energy projects have already had an environmental impact equivalent to...
19,120,077
Trees Grown for 10 Years
2,825,522,457
Fewer Miles Driven
1,263,232,423
Fewer Pounds of Coal Burned
Our work is just getting started. We hope you'll partner with us to make an impact every single day!
Chris vs. Sean: A real sit-down with Chris Kemper, CEO and Sean Hayes, President.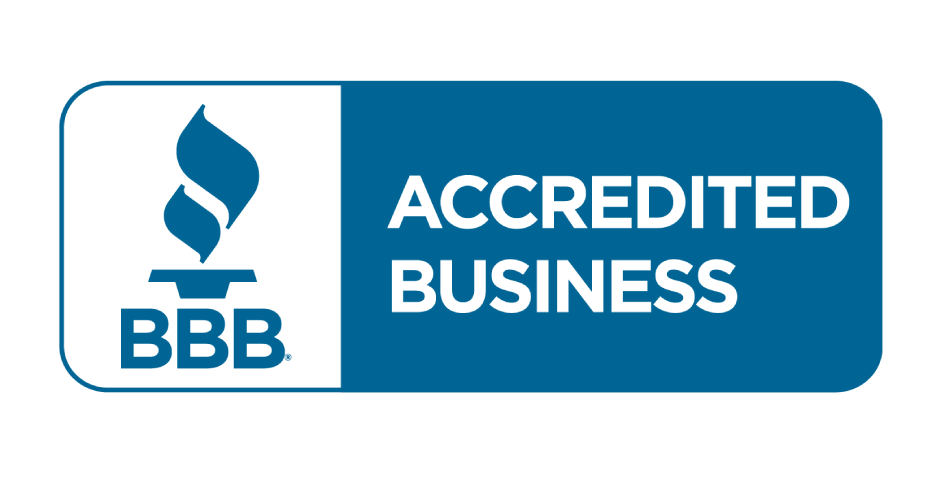 Palmetto is proud to be accredited by the BBB, confirming our commitment to make a good faith effort to resolve any consumer complaints.
Join us
We partner with the best in the industry to cultivate a future powered by clean energy. Energize your career and grow your business:
Why Palmetto?
Since 2010, we've helped thousands of homeowners across the US access clean solar energy with end-to-end solutions that promise results you can track and savings you can count on.
11 years in business
Thousands of clients served
Across 23 states
Partnered with thousands of clean energy experts throughout the US
85% of clients recommend our services*
*NPS Score
A+ Rating with the Better Business Bureau
The average Palmetto homeowner saves thousands over 25 years by going solar. Resources are precious. Why waste yours?
Clean Energy & Solar FAQs
What is clean energy?

Clean energy is energy that is produced with methods that do not release greenhouse gasses or other pollutants. It can be generated from renewable resources like wind and solar.
Why is clean energy important?

Clean energy sources do not emit greenhouse gases in their energy generation processes. They are inexhaustible.
What are the benefits of Clean Energy?

Clean Energy reduces our reliance on Fossil Fuels. It can help mitigate climate change by reducing emissions. In the United States, about a third of emissions come from Coal and other Fossil Fuels. A transition to renewable sources would reduce this significantly.
Are the terms "renewable energy" and "clean energy" interchangeable?

No, not all renewable energy methods are clean energy. For example, Geothermal is renewable but the processing of it can have a negative environmental impact. By contrast, solar energy is considered both renewable and clean energy because solar installed on rooftops has little impact on the environment.
What is solar energy?

Solar energy is a clean, renewable energy source that converts energy from sunlight into electricity for your home using photovoltaic panels.
What are the benefits of solar energy as an energy source?

Using solar energy does not produce air pollutants or carbon dioxide. It helps reduce reliance on fossil fuels. -It's Renewable. The sun gives us the energy to power the world and it won't run out. -It's Clean and carbon dioxide free. No greenhouse gas emissions are released when you use solar panels to create electricity. -It has low operating costs. The process of solar panels converting sunlight into electricity does not require any fuel -Extra electricity can be stored in a battery or fed back into the electricity grid.
How do solar panels work?

Solar panels, also called photovoltaic or PV panels, consist of solar cells that are designed to capture the light and heat from sunlight and convert it into clean energy for your home. When sunlight hits your solar panel, the photons of energy are converted into DC (direct current) electricity, which is then converted into AC (alternating current) electricity for use in your home. Solar panels are often grouped together to form a solar grid or solar array, allowing you to capture and harness the right amount of energy for your needs.
Are solar panels really worth it?

Yes! Whether you're looking to save money, save resources, or protect the natural environment from the effects of climate change, solar energy is an effective way to tackle all three. Palmetto solar customers can save thousands over the lifetime of their solar energy systems—often earning credit on power they generate through net metering programs and recouping costs via various rebates and incentives. Meanwhile, the cost of grid electricity is only going up. On the environmental front, an investment in sustainable, solar energy allows you to dramatically decrease your carbon footprint and your reliance on fossil fuels. It's also a great way to boost interest in clean technologies and the economies they support.
What is the solar market today in the United States?

The United States solar market has more than 2.5 million individual solar installations, ranging from home rooftop systems to large utility systems. Over the past decade, the solar market has grown, on average, by 49% each year.
What are the limitations of solar energy?

The amount of sunlight that arrives at the earth's surface varies depending on location, time of day, seasons, and weather conditions. A large surface area is necessary to collect a useful amount of energy.
Where can I learn more about the Solar industry?