Accelerate Your Business with Palmetto
Qualified solar, roofing and electrical contractors can become a Palmetto Build Partner and gain instant access to more jobs, better terms, superior resources and the support needed to build or grow your business. Join the momentum of one of the fastest-growing clean technology companies in the US—backed by Greycroft, Shell Ventures, and Energy Impact Partners among others. Together, we're creating a future powered by clean energy.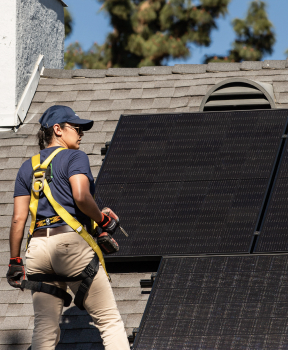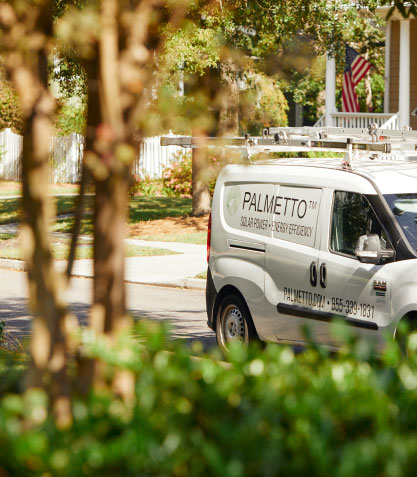 Dedicated Account Management
Palmetto provides turnkey projects, ready to build! From scheduling and forecasting to design, engineering and supply chain management, Palmetto's proprietary, full-service platform allows you to spend less time managing accounts and more time earning revenue.
Fast Payment Options
As a 100% build partner model, our vision for a future powered by solar depends entirely on the quality and reach of our partnerships. Tap into comprehensive resources and key financial benefits including quick payment, pre-set panel and unit-based pricing, and accelerated financial services.
Steady Income Potential
Palmetto's end-to-end solutions, dedicated customer support, exceptional installation quality and emphasis on superior customer experiences have earned us the highest net promoter score in the industry (94.2) - meaning happy customers, more referrals, and a steady volume of projects.
Training and Funding Resources
Let us invest in you. Palmetto offers training and field resources as well as licensing support, insurance guidance and accelerated payment options. If you are a qualified solar, construction or electrical specialist, we will work with you to ensure you have the tools and resources necessary to succeed.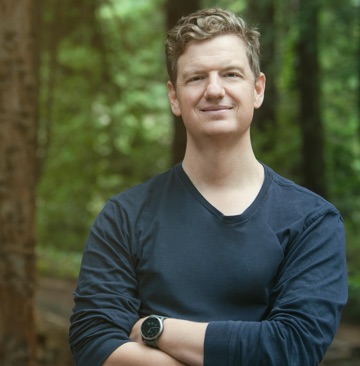 Palmetto is democratizing clean energy and creating the largest solar gig economy to date. We rely on our build partners to bring clean energy to homes across the United States, and support them to ensure exceptional futures powered by clean technology—for our partners, our customers, and our communities alike.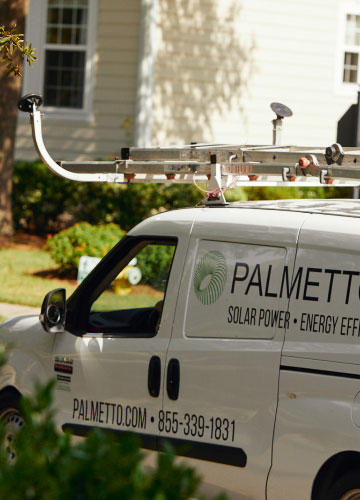 Trust in Palmetto
We are your ally in long-term success, and work closely with each build partner to ensure you have the tools and resources you need to excel. Key services include:
Leading Software Sales Platform
Customer Account Management
Scheduling and Forecasting
Branded Collateral and Gear
Logistics and Project Management
Channel Management
Field Services, Training and Certification
Design and Engineering Services
Supply Chain Management
Financial Services
Scale your business. On your terms.
Two ways to partner: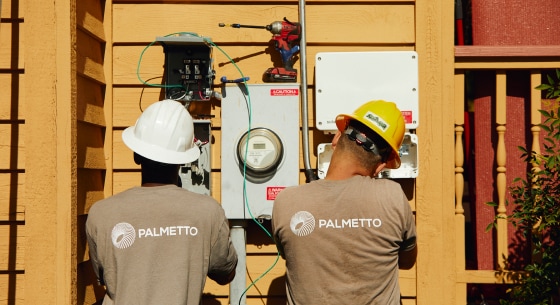 For Established Contractors
Plug into our growing schedule of build-ready installation projects. Licensed and established contractors looking to secure steady income, streamline operations and access seamless customer support can bank on Palmetto to help optimize their efforts and increase their results. We also have referral and sales partnership opportunities available, see Join Us - Become a Sales Member to learn more.
For Enterprising Solar Installers
Ever dreamed of branching out on your own? Qualified installers looking to start or expand their business can team up with Palmetto to make it possible. Our dedicated business development specialists can help you navigate licensing and insurance, while advanced funding opportunities empower you to secure equipment, grow your team and start building today. Palmetto delivers the resources you need to kickstart your business.
Why Palmetto?
Since 2010, we've helped thousands of homeowners across the US access clean solar energy with end-to-end solutions that promise results you can track and savings you can count on.
11 years in business
5000+ clients served
Across 23 states
1000s of trusted sales members and build partners
95% of clients recommend our services*
*NPS Score
B-Impact score: 94.2
The average Palmetto homeowner saves more than $18,000 over 25 years by going solar.
"Palmetto has seen strong growth during the pandemic, says CEO Chris Kemper. Its customer base surged 40% from January to April."
- Bloomberg
"We are broadening our service and product lines so certain markets will receive certain products and services that are applicable and uniquely positioned to the consumers."
- Bloomberg
"Palmetto, a Charleston, S.C.-based software company focused on home energy spend, landed $29 million in Series B funding from investors including Evergy Ventures, Arctern Ventures, Shell Ventures, Greycroft, Lerer Hippeau, Box Group, Falkon Ventures and the Leto Family Office. Greycroft led Palmetto's Series A round in 2018."
- PV Magazine
"Backers include Greycroft Partners, which was part of previous round of funding in 2018. Will Szczerbiak, a principal with the New York-based firm, said in a statement that Palmetto has "the best platform to bring renewable energy products and services to market. 'The potential for rooftop solar and the electrification of homes in the U.S. is huge and the competitive landscape is fairly fragmented with just a few dominant players,' said Robert Linck, chief investment officer at Shell Ventures."
- The Post and Courier
"Charleston-based Palmetto, a software, energy-focused company, said it has completed a $29 million Series B raise with investors."
- Greenville Business Magazine
"Pursuing a joint vision to make renewable energy technology affordable and accessible, US company Palmetto has partnered with Solar Sisters to expand the delivery of clean energy to homes across Africa."
- Forbes
"Energy Impact Partners (EIP), a utility-backed energy investment firm, announced that it has provided up to $20 million in financing facilities to Palmetto Clean Technology."
- Solar Power World
"For homeowners that want to go green, but have trouble figuring out how to do it, Palmetto Clean Technologies has the answer."
- TechCruch