Christopher Kemper
Chairman, Founder & Chief Executive Officer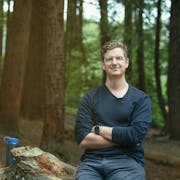 Chris is the Chairman, Founder and Chief Executive Officer of Palmetto Clean Technology, Inc. He is a mission-oriented leader focused on technology solutions to climate change. Chris' approach blends capitalism with environmentalism, focusing on re-imagining decentralized energy systems and a decarbonized future. As outlined in his manifesto, the New Utility Revolution, technological advancements and economic advantages created by clean technology are approaching a tipping point in the global energy infrastructure. The need to democratize access to clean energy and the need to reduce global warming and emissions is quickly driving the realization that clean energy now makes good business sense for the planet's survival.
Chris originally started Palmetto in London after refining his skillset in both policy and finance from organizations including Compagnie Financiere Tradition and the United Nations. In both capacities, he worked primarily with, and in, developing countries to deliver clean technologies in an effort to leapfrog and work outside of an antiquated centralized utility grid structure.
In those early days, Palmetto was focused on sourcing, financing and developing renewable energy projects around the world, but primarily in the least developed countries.  Palmetto's technology offerings ranged from hydroelectric power to bio-gas digestion to wind power.  Projects also varied in size/scope, ranging from utility-sized to residential. With lessons learned, Chris closed the United Kingdom operations and returned to the United States to re-incorporate Palmetto with a focus on a scalable approach to renewable energy - focusing on the homeowner.
In re-incorporating Palmetto in the United States, Chris focused on the residential solar sector through financing activities similar to the UK-based model.  Starting in 2010, and over the next eight years, Palmetto grew into a vertically integrated residential solar company. In this emerging market, Chris realized that trust and transparency were needed across the board: consumers, distribution partners, build partners and service providers; a marketplace concept was born. Chris continues to lead the company toward the marketplace, energy-as-a-service model, while ensuring the Company is grounded by two major principles - building trust with customers and driving as much transparency as is possible. 
As a result of Chris' hard learned experiences and his vision, today, Palmetto is one of the leading clean technology marketplaces and stands as one of the largest job creators (direct and indirect) in the sector.  The Company features a rapidly growing customer base that is experiencing the financial and environmental value of clean technology.
Chris has undertaken study in economics and policy at the University of North Carolina, Ball State University and at Rhodes College. With his Masters degree in hand, Chris aspires to complete his doctorate-level coursework in environmental economics, which he plans to use to continue educating populations about the environment and the ramifications of climate change.
From a family farm in Kentucky coal country, Chris witnessed first-hand the impact that coal exacted on the environment. This experience shaped Chris' environmental views and his passions for a decarbonized future. He also expresses his love for the environment through various collaborative, creative education projects - such as children's books (Grahams' Adventures), business books (Why The Mission Matters, Leading, Developing and Serving Your Team ) and film (BroMates). Chris is an avid hiker, a struggling fly fisherman and also is active in charitable giving -- primarily related to land conservation and addressing poverty. He is guided by a strong belief that giving back is a critical responsibility and feels it is a duty and imperative to help others in need.
Chris divides his time between San Francisco -- the heartbeat of the clean technology sector -- and Charlotte, NC, where his family now resides.
Jared Wray
Co-Founder and Chief Technology Officer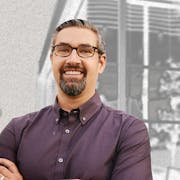 Jared Wray is Palmetto's Co-Founder and Chief Technology Officer. Jared is the primary architect of Palmetto's end-to-end software and logistics platform that is revolutionizing the energy sector. Prior to joining Palmetto, Jared was the CTO for iStreamPlanet, where he revitalized the engineering team and launched a fully cloud-based live streaming platform that powers many of the online TV services that are in use today. Before that, Jared created the Tier 3 cloud and built it into an industry-recognized performance leader. CenturyLink acquired Tier 3 in 2013.


Sean Hayes 
Chief Operations Officer and President of Solar Operations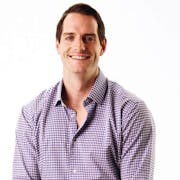 Sean Hayes is the Chief Operating Officer at Palmetto. He also serves as President of Palmetto Solar, LLC. Sean oversees operational fulfilment, logistics, policy and customer experience. Sean was the 9th employee to join Palmetto, holding pivotal, strategic roles that helped transition the company from start-up to emerging clean technology industry leader. Prior to joining Palmetto in 2014, Sean graduated from the College of Charleston with a B.S. in Economics. 
Sean's passion and exposure to the power of clean energy was ignited at a young age after his family installed solar panels at their home in Vermont. Today Sean lives in Charleston, South Carolina with his wife and dog.
Omar Amin
Chief Development Officer and General Counsel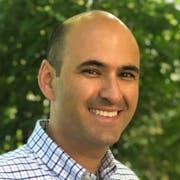 Omar Amin is the Chief Development Officer and General Counsel at Palmetto responsible for the Company's mergers, acquisitions and fundraising efforts, along with overseeing all the legal matters including corporate governance, intellectual property and compliance of Palmetto. Prior to joining Palmetto, Omar worked in various executive roles at Churchill Downs Incorporated.
Omar has a Juris Doctor from University of Kentucky College of Law and a BA in Economics from Vanderbilt University.
Natalya Davick
Chief Financial Officer
Natalya Davick is Palmetto's Chief Financial Officer, responsible for all aspects of the Company's financial operations.  Most recently, Natalya was the Senior Vice President of Finance at Postmates, charged with overseeing the company's Strategic Finance function. Prior to Postmates, Natalya led the Strategic  Finance team at SoFi, after spending over 6 years at Twitter building and scaling Twitter's global Sales Finance group.
Natalya holds a BA in Economics from Northwestern University and an MBA in Finance and Entrepreneurship from The University of Chicago Booth School of Business. She lives in the San Francisco Bay Area with her husband and two young children, enjoying the local food, wine and anything outdoors.

Michelle Stallings
Chief People Officer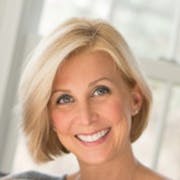 Michelle Stallings is Palmetto's Chief People Officer, responsible for talent management and development, talent acquisition , compensation, talent data and analytics, benefits, inclusion, diversity as well as preserving the Company culture. Michelle joined Palmetto from Edelmen, where she served as Executive Vice President, Managing Director of Human Resources. 
Prior, Michelle supported over 1,800 employees as Senior Vice President, People and Culture at Leo Burnett. At Burnett, she was able to design and deliver global programs focused on talent management strategies, retention, employee engagement, organizational development, policies and compensation.
Michelle earned a B.S. in Business and Communications from Ohio University. She currently lives in Glen Ellyn, Illinois, with her husband and three sons.
Jason Hamilton
Chief Startup Officer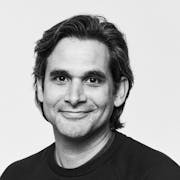 Jason Hamilton is Palmetto's Chief Startup Officer. Jason oversees the Palmetto Startup Lab, which identifies and structures ideas into innovative products. Prior, Jason served as Palmetto's General Manager, Aftermarket Division, where he led a dedicated team in designing and launching Palmetto Protect, our new system-agnostic monitoring product. 
Jason joined Palmetto from NSTO, where he was the Chief Digital Officer. Prior to joining NSTO, Jason worked at Snagajob and held numerous marketing and product leadership positions completing his tenure as Founder and General Manager of its Innovation Lab.
Jason has an MBA from the MIT Sloan School of Management, an MPA from Harvard Kennedy School and a BA from Stanford University. He lives in Richmond, Virginia with his wife and two daughters.


Eric Hadley
Chief Marketing Officer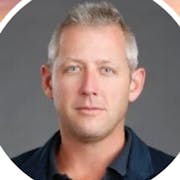 Eric Hadley is Palmetto's Chief Marketing Officer. Eric is responsible for all aspects of Palmetto's marketing efforts, including customer research, strategy, digital, commerce, branding and communications. Eric joined Palmetto from iHeartMedia, the leading audio, podcast and local marketing company, where he was Executive VP of Marketing leading brand building and revenue driving efforts with the sales organization efforts. Eric also held leadership roles at Microsoft and The Weather Company.
Eric currently lives in Sag Harbor, New York. He grew up on the West Coast in Seattle, where his love for snowboarding, mountain biking and surfing drove and ignited his passion for climate change.