Keep your Savings in Store with Solar Battery Energy Storage
With a smart home battery for solar energy storage, you can store the excess energy produced by your solar panel array for use when you need it most. That means more savings, reduced carbon emissions, increased energy independence, and greater control over your renewable solar energy. It also means that when the sun goes down, the clouds roll in, or lights go off in your community, you can rely on clean solar energy to help power your needs.
See if Energy Storage Is Right for You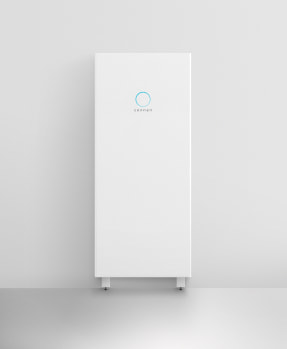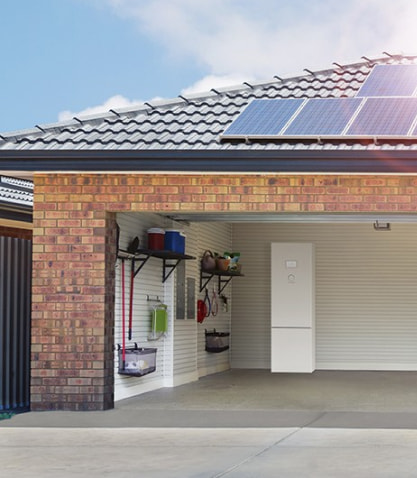 Maximize Your Savings
A home battery stores the clean energy you produce today to keep your lights on and your electric bills low tomorrow, the next day, and into the future. Smart batteries require little to no maintenance and may qualify for local, state, or federal incentives.
Bank on Power
Avoid searching for candles, resetting your clocks, or tossing out food when brownouts or blackouts roll through the area. Your smart home battery can help power your home with stored energy, even when the grid is down.
Avoid Peak Rates
Did you know that most utility companies increase rates during peak usage hours? Use stored energy to avoid peak rates. When energy prices go up, so do your savings.
Boost Your Impact
A smart home battery is the easiest way to boost the impact of your solar energy investment. Increase your use of clean energy and reduce your reliance on coal and other fossil fuels.
Three Steps to Solar Savings
Palmetto is Clean Energy, Simplified. Our three-step process is designed to get you up and running so you can plug into easy savings. Here's how it works:
1
See how much you could save
Forecast your savings in less than five minutes with Palmetto's solar savings estimate.
2
Let us make it happen
Together, we'll recommend a solution to optimize your savings. Then, we'll make it happen! From design and engineering to permitting and installation—we manage the details so you don't have to.
3
Tap into long-term savings and support
With ongoing support and monitoring plus optional Palmetto Protect, you can count on savings with Palmetto.
Why Palmetto?
Since 2010, we've helped thousands of homeowners across the US access clean solar energy with end-to-end solutions that promise results you can track and savings you can count on.
11 years in business
Thousands of clients served
Across 25 states
Partnered with thousands of clean energy experts throughout the US
85% of clients recommend our services*
*NPS Score
A+ Rating with the Better Business Bureau
The average Palmetto homeowner saves thousands over 25 years by going solar. Resources are precious. Why waste yours?
Track Your Savings with the Palmetto App
Track Your Savings with the Palmetto App
The Palmetto App puts solar energy savings in the palm of your hand. Track system performance by day, week, or month. With an intuitive user dashboard and one-click customer support, it's easy to track your goals and boost your results.
Frequently Asked Questions
What is solar energy storage? How does a home battery work?

When a solar energy system is paired with a smart home battery, you can store the excess power generated by your solar panels during the day to consume at night when sunlight is low, and electricity prices may be higher. A home battery also offers backup power in the event of a grid outage. By managing the power flow between your solar system, batteries, and home, an intelligent battery solution can oversee energy production and consumption and seamlessly source energy from your battery if the grid goes down. Homeowners with a solar energy system can gain peace of mind, cleaner living, and greater control over their energy with the addition of battery energy storage. Solar + Storage = Energy Independence
What are the benefits of adding a home battery to your solar power system?

When you add battery energy storage to your solar power system, you increase your energy independence, savings, and sustainability.

Gain Energy Independence: Home battery technology enables you to have more control over where your energy comes from, how it gets used, and what you can do with it.
Manage Your Clean Energy: By adding a home battery to your solar power system, you can power your home with affordable, clean energy, even during non-daylight hours or grid outages.
Increase Your Savings: If you live in an area where time-of-use rates are available or mandatory, you can save even more by drawing power from your home battery during peak hours when electricity rates increase.
Protect the Environment: By storing the excess energy produced by your solar array, you can maximize your use of clean energy, reduce your reliance on fossil fuels, minimize your carbon footprint, and support a renewable-energy future.

Learn more with our

Solar Battery Guide

.
How does solar energy work with my electricity company?

It depends on how electric rates are structured in your area. If you're in an area with full net metering, every kilowatt-hour (kWh) of energy produced by your solar power system counts as a credit towards your energy bill. When your panels produce more energy than you use, the excess power is fed into the grid for use in your community. When your panels produce less energy than you use, you can draw power from the grid. Your bill will be calculated based on the total energy you use relative to the total energy you produce. If, however, you're in an area with time-of-use rates, your electricity fees are structured to increase during peak usage hours and decrease during low usage or off-peak hours. In this case, a solar power storage system may be an easy way to save money on your monthly electricity costs by allowing you to tap into stored energy when rates go up, and rely on grid power when rates are low.
Why choose a sonnen home battery?

With 10 years of experience in designing and engineering smart energy management technology and over 65,000 home batteries installed around the world, sonnen is a global leader focused on clean, reliable, and affordable energy for all. Their innovative, long-lasting, and high-quality home battery solutions use lithium-iron-phosphate batteries that seamlessly and safely power homes and protect consumer investments in renewable energy for the long run. As of March 2019, sonnen is a wholly-owned subsidiary of Shell within its Renewables and Energy Solutions division.
What is the size of a sonnen home battery? What are the key product specifications?

Palmetto is proud to offer two sonnen battery options: the sonnenCore and the sonnen eco. Both solutions are built using the highest standards in quality, safety, and performance. Our design team will recommend the best option based on your individual home energy needs and goals. Typically, sonnen battery solutions are installed in basement or garage locations and are all-in-one, meaning no additional components are needed for installation. The sonnen eco 20 is 84" H x 26" W x 19" D with a weight of 830 lbs.

Energy Capacity: 20 kWh
Power: 17 kW peak / 8 kW continuous
Depth of Discharge: 90%
10-year or 10,000-cycle warranty
Click here to learn more.

The sonnenCore is 68" H x 27" W x 11" D with a weight of 348 lbs.

Energy Capacity: 10 kWh
Power: 8.6 kW peak / 4.8 kW continuous
Depth of Discharge: 100%
10-year or 10,000-cycle warranty
Click here to learn more.

For more information, see FAQ below: "How do I choose the best battery for my home? What do the battery specs mean?"
Is there a maximum amount of energy I can store?

Yes. The maximum amount of energy you can store will depend on the type and quantity of batteries you select.

Each sonnen eco has a maximum usable storage capacity of 20 kilowatt-hours (kWh) or 20,000 watt hours.
Each sonnenCore has a maximum usable storage capacity of 10 kilowatt-hours (kWh) or 10,000 watt hours.
What happens when my battery is full?

With residential solar energy storage, any excess energy that is produced and not immediately used by your household will function to charge your battery. This, in turn, allows you to access stored energy any time your energy usage exceeds production. Homeowners not connected to the grid often choose to increase their solar energy storage capacity to enable uninterrupted power regardless of weather or time of day.
Do solar home batteries need to be located in a specific place in my home?

Depending on the home battery selected for your solar power system, there are key placement and installation precautions to consider. Sonnen batteries are usually installed in basements or garages, depending on customer preferences and local permitting requirements. Our certified installers will work with you to determine the best location for your needs and preferences.
Are sonnen home batteries easy to maintain?

Once installed, sonnen home batteries require little to no maintenance. For optimal airflow and efficiency, homeowners should keep a two-foot radius around the battery clear of items, providing easy access to the battery when needed.
Do home batteries make any noise?

Unlike a generator, a home battery is remarkably quiet. For example, the sonnenCore emits less than 25 dB when operating - as quiet as a whisper. Note: In the event of a power outage, the battery will make a momentary loud noise when it disconnects from the grid, and again when it reconnects.
Is a battery energy storage system safe? Is a sonnen home battery safe?

When properly installed by a certified sonnen installer, a sonnen home battery is safe and produces little noise and zero harmful exhaust. However, there may be safety precautions to consider, especially in the case of natural hazards such as flooding and fire. Sonnen battery owners should read the product manual carefully to be aware of key precautions and safety recommendations. Since safety and quality are critical to sonnen, their battery systems use lithium iron phosphate (LFP) battery technology, which is the safest and longest-lasting technology on the market. All sonnen batteries are certified and listed to UL 9540 and 9540A standards for fire safety and are suitable for multiple applications, including time-of-use load shifting, solar self-consumption, and emergency backup power. Sonnen's LFP batteries are also 100% recyclable through their headquarters in Atlanta, which has an established program with a local R2 recycling facility. Palmetto's dedicated Customer Experience Team is on-call to address any questions or concerns.
How do I choose the best battery for my home? What do the battery specs mean?

At Palmetto, we rely on best-in-class technologies and have partnered with sonnen to address the home battery needs of our customers across the United States. Palmetto will recommend the best home battery solution for your home based on your unique energy needs, the availability of storage units, cost, and preferences. Here is a quick breakdown key specs:

Energy capacity - the total amount of electricity a solar battery can store measured in kilowatt-hours (kWh)
Power - the amount of energy a battery can deliver at any given time as measured in kilowatts (kW)
Depth of Discharge (DoD) - the maximum percentage of a battery's total capacity that you can use before it is necessary to recharge
Round trip efficiency - the energy available to use relative to the energy the battery requires to store that energy, measured as a percentage

See FAQ "Why choose a sonnen home battery?" to learn more.
How long do batteries last? Do they come with a warranty?

All sonnen home batteries come with a 10-year or 10,000-cycle manufacturer warranty, whichever comes first.

The warranty

also includes an expected lifetime energy throughput for each product. Customers seeking additional coverage can opt into Palmetto Protect for active energy monitoring, dedicated customer support, exclusive discounts, and best-in-class maintenance services. Services vary by plan. Click

here

to learn more.
How much does a solar energy system cost? How much does the solar battery cost?

The total costs for your solar energy system will depend on the size and complexity of your solar array and the amount of energy storage you require. During the initial consultation, survey, and design process, we'll work with you to outline your overall costs as well as financing options and any incentives you may be eligible for.
Are there financing options available?

Yes, there are several financing options available. Two of the more common options are 1) a solar energy loan, which functions like a home improvement loan, and 2) an energy efficiency mortgage designed to help homeowners fund updates on fixtures and features. If you're interested in financing a solar energy system, Palmetto's dedicated Customer Experience Team is available to help clarify your options and identify which solution might work best for your needs.
Are solar energy storage batteries eligible for rebates, incentives, and tax credits?

Yes! For now. Federal Investment Tax Credit (ITC) can be applied toward solar panels, solar batteries, and in-home vehicle chargers, allowing you to claim a percentage of the equipment and installation costs of your solar energy system as a credit on your federal taxes. To learn more about the tax credit, visit

Everything You Need To Know About The Solar Tax Credit

. On top of the Federal Investment Tax Credit, many states, municipalities, and electric utilities offer tax credits, incentives, and rebates. These vary by location but our customer care specialists are familiar with the offerings in your area and can help you optimize your returns.
What does it mean to be "off-grid"?

A home that functions "off the grid" is not dependent on public utilities, namely power and water. That said, wherever public utilities are available, we recommend maintaining a connection to the power grid. This allows you to source power from both public utilities and solar panels depending on your usage needs relative to the power generated by your solar array. Homeowners who wish to function "off the grid", whether by location/necessity or choice, typically require a larger solar array and the addition of a solar energy storage system (also known as a battery storage system).
Should I use solar battery storage or a generator for backup power?

Unlike generators, batteries are an easy way to boost the efficiency of your home and reduce or eliminate your reliance on fossil fuels. When connected to a solar panel system, batteries store power generated from sunlight and are recharged with clean energy every time the sun hits your solar array. By contrast, most generators rely on natural gas or gasoline and must be supplied with a steady stream of fossil fuel. Solar batteries are small, quiet, and produce no exhaust while generators are often quite noisy and release harmful pollutants into the environment, including high levels of carbon monoxide. As for cost: While solar battery storage may cost you more on the front end, batteries require little to no maintenance, run on energy generated by the sun, and are often eligible for federal, state and local incentives. Generators require ongoing fuel costs and maintenance to remain operational and safe.
What can a solar panel monitoring system tell me?

The data collected from a solar panel monitoring system allows you to track energy production and consumption across time. Production data, or the amount of energy your solar panels produce, is a measure of efficiency, and while production will vary based on weather, season, and time of day, extreme variations may indicate a need for repair. Consumption data is a measure of energy usage in your household and can help you to make informed choices that reduce your energy usage and save you money.
Real-time solar monitoring
Optimize your system performance with Palmetto Protect. Coverage options include active professional monitoring, exclusive service discounts, and dedicated customer support.
Learn more
Comprehensive Solar Energy Solutions
Maximize your savings and minimize your worry with Palmetto's comprehensive solar energy solutions.