Grow Your Sales. Boost Your Impact.
Whether you're looking to accelerate your career, scale your business, or expand your reach in renewable energy, Palmetto can help make it happen. Join our growing community of dedicated sales professionals and get the resources you need to sell more, earn faster, and cultivate a future powered by solar.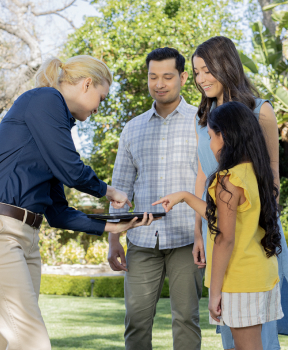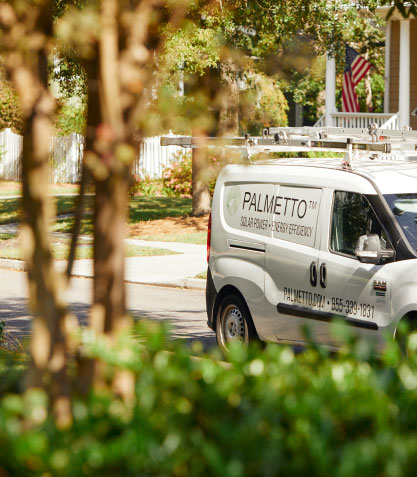 Optimize Your Leads
Palmetto's end-to-end solar solutions and comprehensive customer support have earned us a net promoter score of 94.2, meaning happy customers, more referrals, and superior income potential. You'll see more leads when you're backed by a team that knows how to perform.
Streamline Your Efforts
Palmetto's proprietary software offers full transaction service and access to the largest gig economy platform in residential solar. Nurture leads, schedule appointments, and track sales - all in one place.
Access Dedicated Support
From training and certification to account management, marketing resources, and one-on-one support, Palmetto is your trusted partner in solar energy sales. We strive to make your job easy so you can spend more time making sales and less time making spreadsheets.
Increase Your Revenue
Benefit from a clear pricing model with monthly incentives, quick payment and success-based commissions. Regular sales spiffs and leaderboards can help you get ahead while Palmetto bank commission payments ensure timely and accurate pay on every dollar earned.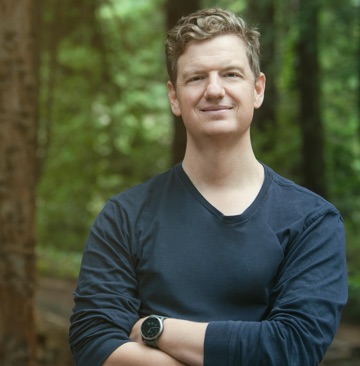 Sales members are an integral part of the Palmetto community. Our goal is to give you every resource you need for a successful career in clean technology.
Best-in-Class Benefits
Solar sales platform to process all solar leads
Dedicated account management support
Solar design and engineering services
Custom solar proposal creation
Training and financial services
Customer account management services
Live support via phone, chat, and email
Scale your business. On your terms.
Two ways to partner:
Individual Sales Members
If you're in the business of selling clean technologies, then we want to partner with you. Palmetto's Individual Sales Members are solopreneurs, entrepreneurs and independent contractors who value the freedom to set their own hours, the autonomy to shape their own success and the security of proven support.
Enterprise Sales Members
Palmetto's Enterprise Sales program is designed for Limited Liability Companies, Partnerships and Corporations with a minimum of two members who aspire to scale their business. Rely on best-in-class services and internal sales support to grow your venture from the business you have into the business you seek.
Why Palmetto?
Since 2010, we've helped thousands of homeowners across the US access clean solar energy with end-to-end solutions that promise results you can track and savings you can count on.
11 years in business
5000+ clients served
Across 23 states
1000s of trusted sales members and build partners
95% of clients recommend our services*
*NPS Score
B-Impact score: 94.2
The average Palmetto homeowner saves more than $18,000 over 25 years by going solar.
"Palmetto has seen strong growth during the pandemic, says CEO Chris Kemper. Its customer base surged 40% from January to April."
- Bloomberg
"We are broadening our service and product lines so certain markets will receive certain products and services that are applicable and uniquely positioned to the consumers."
- Bloomberg
"Palmetto, a Charleston, S.C.-based software company focused on home energy spend, landed $29 million in Series B funding from investors including Evergy Ventures, Arctern Ventures, Shell Ventures, Greycroft, Lerer Hippeau, Box Group, Falkon Ventures and the Leto Family Office. Greycroft led Palmetto's Series A round in 2018."
- PV Magazine
"Backers include Greycroft Partners, which was part of previous round of funding in 2018. Will Szczerbiak, a principal with the New York-based firm, said in a statement that Palmetto has "the best platform to bring renewable energy products and services to market. 'The potential for rooftop solar and the electrification of homes in the U.S. is huge and the competitive landscape is fairly fragmented with just a few dominant players,' said Robert Linck, chief investment officer at Shell Ventures."
- The Post and Courier
"Charleston-based Palmetto, a software, energy-focused company, said it has completed a $29 million Series B raise with investors."
- Greenville Business Magazine
"Pursuing a joint vision to make renewable energy technology affordable and accessible, US company Palmetto has partnered with Solar Sisters to expand the delivery of clean energy to homes across Africa."
- Forbes
"Energy Impact Partners (EIP), a utility-backed energy investment firm, announced that it has provided up to $20 million in financing facilities to Palmetto Clean Technology."
- Solar Power World
"For homeowners that want to go green, but have trouble figuring out how to do it, Palmetto Clean Technologies has the answer."
- TechCruch
Frequently Asked Questions
What makes Palmetto stand out?

Palmetto is an award-winning VC-backed clean technology, engineering, and installation company serving residential markets across the United States. We have been in business since 2010 and were recently named one of the fastest-growing private companies in the US. Our end-to-end solutions are designed to make solar energy accessible, affordable and easy for homeowners in every market, and thus accelerate the development and adoption of clean energy solutions.
How do I know if I'm qualified? Who can become a Palmetto certified sales partner?

If you have interest in or experience with solar energy systems, clean technology, renewable energy, and/or commission-based sales, then you're well-positioned to succeed as a Palmetto sales member. That said, we've also had sales members enter our program with no previous experience in either sales or clean technologies and effectively leverage the training and resources into thriving careers.
What are the benefits? How can Palmetto help me grow my business?

Sales members can earn $10,000/month by selling 3 deals. Benefit from: Marketing support Virtual sales training and ongoing support Digital marketing and lead generation Dedicated account management support CRM platform specific to residential solar Ability to sell in all markets Palmetto is serving Monthly sales spiffs plus incentives and bonuses Commissions paid weekly Ongoing income potential Multiple financing options for homeowners Free design and engineering services Fast cycle times and installation services Options for medical, dental, and vision insurance Autonomy to create
What is my financial commitment?

Your first month is FREE. After that, membership is priced at $50/month (or $550 for the first year) and can be canceled at any time. When you sign up, you'll be prompted to enter your credit card information. This will generate your personal profile on the Palmetto platform and allow you access to our latest onboarding tools and processes including training, certification exam, and personal coaching for the first 30 days.
Can I use this as supplemental income or would I need to be full-time?

Either. You can set your own hours, work from home, and decide how much or how little you engage with the platform. Palmetto sales members are paid on a commission-based structure plus monthly incentives and bonuses. Some use the platform to earn supplemental income while others have used it to grow full-time careers, businesses, and sales teams. Earn $10,000/month by selling 3 deals.
What type of training will I receive?

Through a combination of self-guided training, live training, and 1:1 coaching, you'll learn best practices and sales tools to prepare you for your certification exam and ultimately your sales career at Palmetto. We're here to help you succeed every step of the way!
How long is the training?

Training and sales support are ongoing as part of the Palmetto platform but you can learn solar in about 5 days and get certified to sell Palmetto.
How does Palmetto get me to my first sale?

During your first 30 days, you'll have unlimited access to training resources as well as 1:1 coaching with best-in-class sales mentors who are evaluated on your success. Our #1 goal is to get you your first customer within 30 days.
What is my role as a Palmetto sales member?

Leverage Palmetto's easy-to-use, all-encompassing sales technology platform Develop relationships with new and prospective customers Meet with homeowners to deliver presentations, discuss options, and present proposals Study and be able to outline optimal financing and system design solutions for customers Manage customer expectations and sales cycle procedures for projects in progress Generate opportunities by cultivating referrals from new and existing clients Develop a keen understanding of the solar industry with an emphasis on the technical aspects of solar power systems and financing
What if I need help?

Enterprise members will be matched with a channel manager to support your business and your team in continued sales growth. Individual members will be paired with a sales mentor to answer questions, offer support, and keep you up to date on the newest systems, resources, and offerings. All Palmetto sales members can also contact our member support team by email, phone or chat, or log in to your portal to access resources and support.