If you're looking to purchase your first home, you're likely comparing neighborhoods, outlining preferences, and taking steps to clarify your budget and long-term goals. It is an exciting chapter AND the perfect time to embrace renewable energy!
A solar energy system can quickly increase the return on your investment by adding value, savings and convenience to your new home.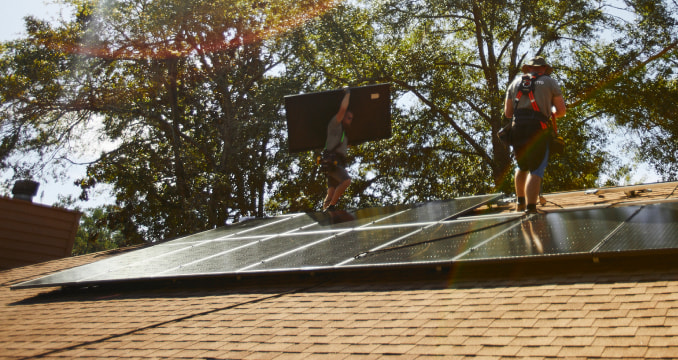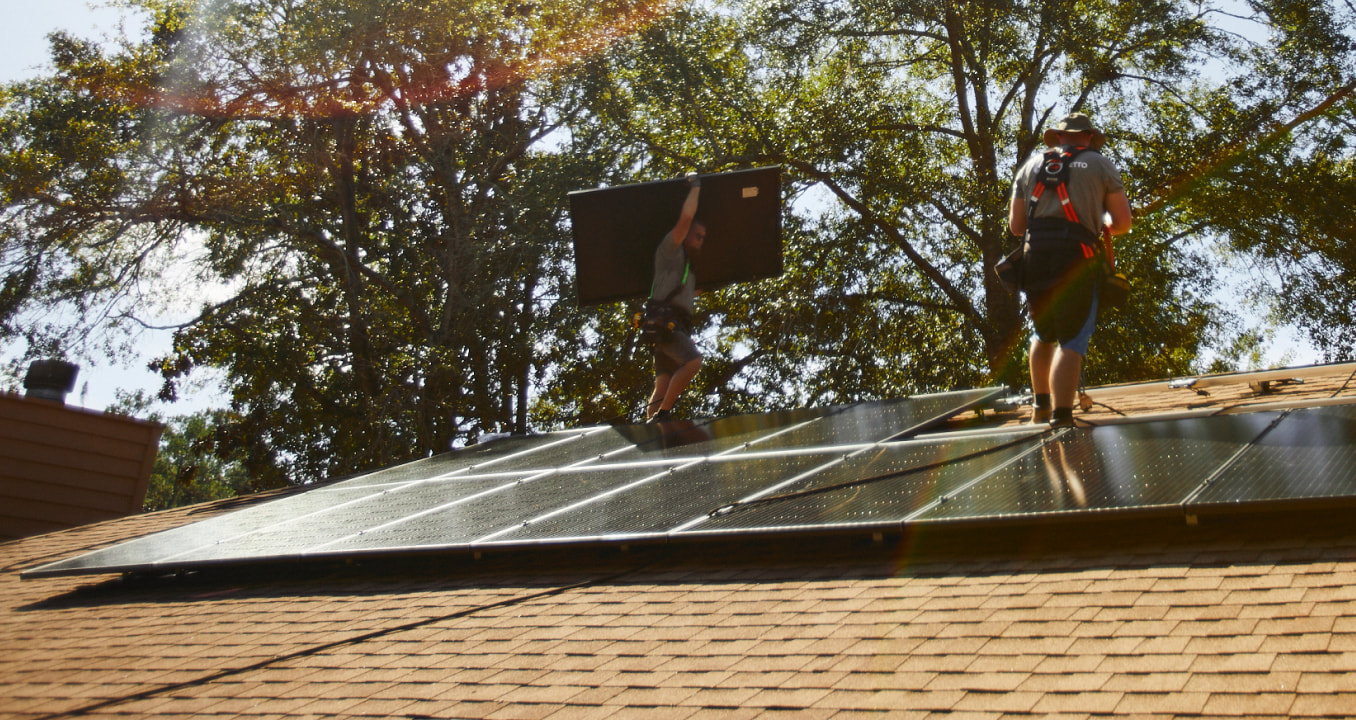 Top Ten Reasons for a First-Time Homebuyer to Invest in Solar
1. Increase the Value of Your Home
While we realize that you are buying, not selling a home, we also know that it's a big investment and likely comes with a vision for your future. So before you start renovating bathrooms, updating kitchens, or re-siding exterior panels, consider this: solar-powered homes have been shown to earn more, sell faster and attract more attention on the national real estate market. As green homes become increasingly popular with buyers of all ages, your potential return on investment will continue to grow.
2. Save on Utilities
Offset rising utility costs by producing your own power. Solar panels are increasingly efficient, affordable and reliable—allowing you to access risk-free solar energy savings and pay off your investment in record time. You'll also be eligible for tax rebates and incentives and, in some cases, can even earn credit from your utility company for the energy you produce.
3. Avoid Peak Rates
The peak times for energy usage fall between 11:00 a.m. and 4:00 p.m. daily. Utility companies, aware of this fact, often adopt a supply and demand-based pricing structure in which electricity rates increase during peak usage hours. Fortunately, this is the sunniest part of the day, which means your solar array can capture and produce sufficient, if not excess power for your needs. As a result, you get to avoid peak rates and, in many areas, can even earn credit on the excess power you produce.
4. Maintain Power During Outages
The home plays an increasingly dynamic role in the modern household. Maybe it's your second office, your design studio, your favorite restaurant, your personal entertainment center, or the epicenter of your child's education. All of this means that power outages can be VERY inconvenient. Solar energy storage solutions have made it possible to sidestep the disruptions by allowing you to tap into stored energy whenever the grid goes down.
5. Produce the Energy You Need
Palmetto solar solutions are tailored to the energy needs of your household and can easily adapt as those needs change. Perhaps you get married, have kids, begin working from home, or simply expand the house. When it becomes clear that you need more energy, Palmetto is here to meet your needs. Easily add panels or solar storage to ensure that your custom solar solution is always in step with the energy needs of your household.
6. Reduce Your Risk of Electrical Fire
Solar energy systems are less vulnerable to electrical surges and can significantly reduce your chance of an electrical fire. According to a 2015 study, "home electrical fires account for an estimated 51,000 fires each year, nearly 500 deaths, more than 1,400 injuries, and $1.3 billion in property damage." Electrical distribution systems are cited as the third leading cause of these fires. By contrast, solar panels have rarely been implicated in electrical fires and those that have can typically be traced to faulty wiring or improper installation.
7. Share Your Values
When you add solar panels to your home, you generate a ripple effect that spreads through your neighborhood, your community, your state and beyond. Solar panels are a visual cue that you're committed to sustainable living and that you want to leave the world a better place than you found it. They also remind those around you that it's both possible and accessible to break our reliance on fossil fuels and instead choose clean energy solutions with lasting benefits for your budget and the environment.
8. Stay Cool
At Palmetto, we think there is a definite cool factor to solar panels. In this case, however, we're talking about temperature. A study conducted by the University of California found that the installation of solar panels on your roof can lower its temperature by as much as five degrees Fahrenheit, thus reducing the burden on your AC. Even better news: The inverse is true as well. In colder months, the panels function to hold heat in. This means that solar panels are a one-stop-shop for year-round efficiency and savings.
9. Support Your Local Economy
There's no better way to make a positive impact on your new neighbors than by putting money back into the local economy. The solar energy industry now employs nearly 250,000 workers, marking a 167% increase in the last decade alone. This growth plays a large role in the economic health of communities across the country. As a result, your investment in solar savings is an investment in the financial well-being of your local community.
10. Advance Energy Independence
A recent study found that just 25,000 square miles of solar panels could produce enough electricity to power the entire world. While the process of extracting, refining and burning fossil fuels can be linked to high carbon emissions, accelerated global warming, and a great deal of global strife, solar energy offers a clean, renewable solution marked by increased energy independence - for homeowners and governments alike. Best of all: every panel installed gets us one step closer to that 250,000 mark.
How to get started:
Palmetto offers end-to-end solar energy solutions that save you time and money. Whether you're just starting to search for your new home or have already found the perfect spot, we can help you figure out the best way to integrate solar energy solutions and accelerate your return on investment.
Email [email protected] to learn more.