Solar Power and Clean Energy | News, Resources, and Updates
Residential solar energy can feel very complex, especially if you're researching providers, technologies, incentives, municipal requirements, permits, the list goes on. Whether you're on the front end of your solar energy research or already living in a solar-powered home, the Palmetto Learning Center is your go-to resource for news, updates, frequently asked questions, and front-line expertise. Knowledge is power. Invest with confidence.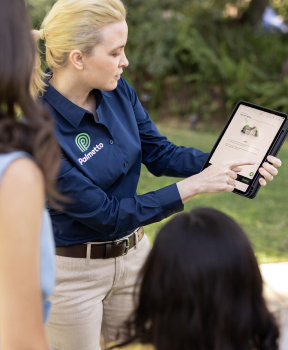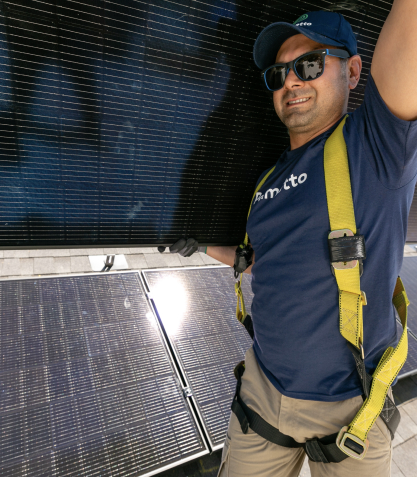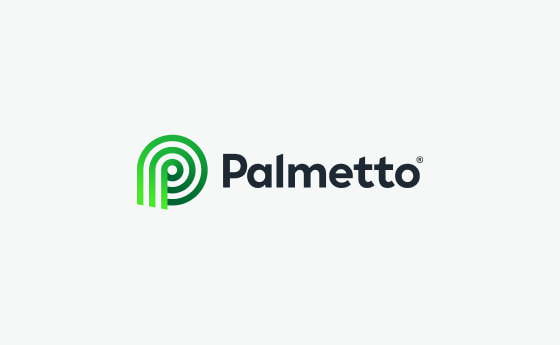 We will soon live in a future where our main energy sources are decentralized, renewable, and sourced from the sun and wind right here in the USA.

Chris Kemper
Founder & CEO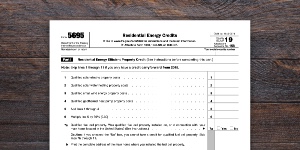 Solar
Everything You Need To Know About The Solar Tax Credit
The Federal Investment Tax Credit, also known as the Solar Tax Credit, can help you save money when you go solar. Find out what you need to know about this valuable incentive.

---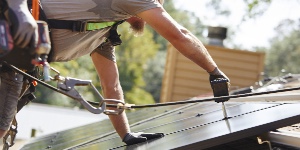 Solar
How Much Do Solar Panels Cost in 2021?
If you're thinking about switching to solar, you're probably wondering how much solar panels cost. We break down all the costs and other factors to consider when buying a solar power system.

---
In the news | 08.03.20 | Anthony Robledo
Palmetto Solar Raises $29 Million to Expand to Every U.S. State
Palmetto Solar LLC raised $29 million to expand to every U.S. state and help transition itself from a solar platform to an energy management and utility platform...As Palmetto transitions into operating under an energy management model, they plan to focus on establishing consumer trust early on and developing strong brand awareness.
In the news | 08.05.20 | Eric Wesoff
Palmetto lands $29 million for residential solar sales software and home energy spend
Palmetto, a Charleston, S.C.-based software company focused on home energy spend, landed $29 million in Series B funding from investors including Evergy Ventures, Arctern Ventures, Shell Ventures, Greycroft, Lerer Hippeau, Box Group, Falkon Ventures and the Leto Family Office. Greycroft led Palmetto's Series A round in 2018. Palmetto is a software and fulfillment platform focused on helping consumers understand their energy finances. The startup pairs homeowners with solar power and energy storage providers and looks to improve the ease of financing and installation.
In the news | 08.05.20 | Mary Katherine Wildeman
Charleston Solar-Tech Business Raises $29M to Fuel Future Growth
Backers include Greycroft Partners, which was part of previous round of funding in 2018. Will Szczerbiak, a principal with the New York-based firm, said in a statement that Palmetto has "the best platform to bring renewable energy products and services to market. 'The potential for rooftop solar and the electrification of homes in the U.S. is huge and the competitive landscape is fairly fragmented with just a few dominant players,' said Robert Linck, chief investment officer at Shell Ventures.
In the news | 08.05.20 | David Dykes
Charleston Firm Continues To Innovate To Address Climate Change
Charleston-based Palmetto, a software, energy-focused company, said it has completed a $29 million Series B raise with investors from a range of sectors including energy, financial technology and software.
In the news | 09.25.19 | Natalie Parletta
A New Partnership Pursues Democratic Renewable Energy
Solar Sisters are doing it for themselves – and now with a little help from their friends. Pursuing a joint vision to make renewable energy technology affordable and accessible, US company Palmetto has partnered with them to expand the delivery of clean energy to homes across Africa.
In the news | 02.15.19 | Billy Ludt
Energy Impact Partners invests $20 million in Palmetto Clean Technology
Energy Impact Partners (EIP), a utility-backed energy investment firm, announced that it has provided up to $20 million in financing facilities to Palmetto Clean Technology, a solar and platform technology and fulfillment company focused on the distribution and democratization of clean energy products.
In the news | 02.15.19 | Jonathan Shieber
Palmetto gets $20 million credit line for its solar and energy efficiency installation marketplace
For homeowners that want to go green, but have trouble figuring out how to do it, Palmetto Clean Technologies has the answer. The company has an army of salespeople to pitch the benefits of solar power and energy efficiency, and will connect would-be clean energy consumers with financing options, installers, and software to monitor and manage their equipment.
People we follow
Great bloggers are hard to find, but we found a few.
Track Your Savings with the Palmetto App
Track Your Savings with the Palmetto App
The Palmetto App puts solar savings in the palm of your hand. Track system performance and energy consumption by day, week, or month. Get real-time alerts, review historical data, and tap into Palmetto's clean energy incentive programs. With an intuitive user dashboard and one-click customer support, it's easy to track your goals and boost your results.
Real-time solar monitoring
Manage your system's performance in the palm of your hand. Activate professional monitoring and access exclusive service discounts to drive peak efficiency.
Learn more