What is conduit?
Electrical conduit is thick-walled tubing made of metal, plastic, fiber, or fired clay that's used to protect and route electrical wires. When wiring your solar energy system, your installation specialist will route conduit from each solar array to your solar inverter, running either through your attic (if access is available) or along your roof, and down an exterior wall of your home.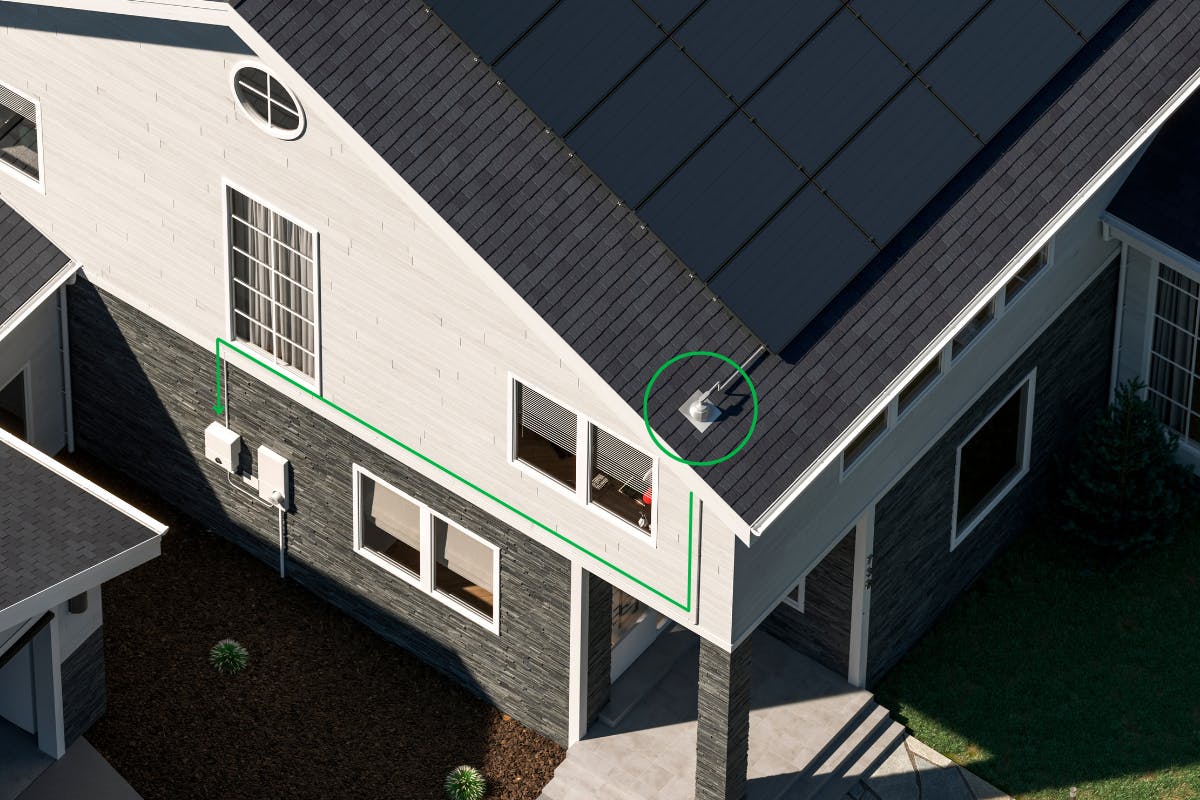 Types of conduit
While there are multiple types of conduit available, the five most commonly used in solar panel installation are: 
Rigid Metal Conduit
Flexible Metal Conduit
Flexible Metallic Tubing
Metal Clad Cable
Rigid PVC Conduit
The first four are made of galvanized steel or aluminum and will have a matte-gray metallic finish. PVC, on the other hand, is a type of plastic that typically has an opaque cream or white finish.

How is conduit used in solar design?
Your solar energy system contains several pieces of equipment, including your solar panels, inverter or IQ Combiner, main panel, AC disconnect, electrical meter, and battery (if applicable). Most of the equipment is installed on the exterior of your home and must be connected—with wires running through conduit—to function as a cohesive system. See above for an example of what conduit might look like on your home.
If your solar energy system spans multiple structures or if your meter is separate from your home, conduit can also be used to bury wires underground. In this case, we would need to schedule trenching prior to or during installation.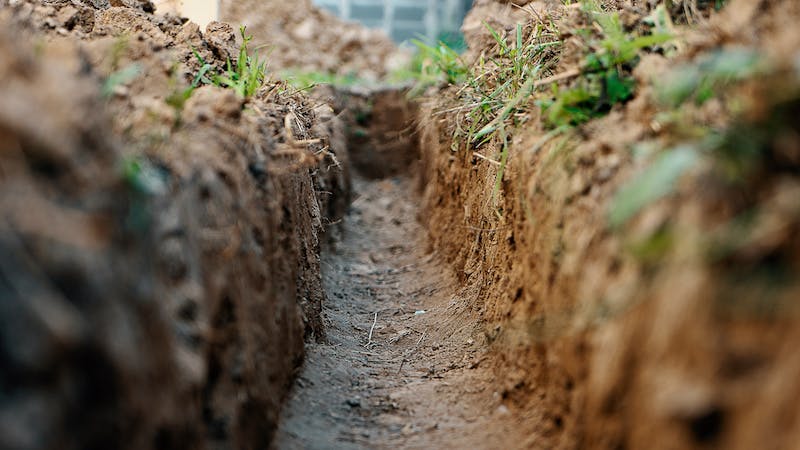 What will the conduit look like?
The type of conduit used for Palmetto solar installations will vary based on use, project, and location. Flexible metal conduit is often used indoors when routing wires through an attic, whereas rigid metal conduit or PVC offers a clean, straight line that is often preferred for outdoor applications. 
Depending on the accessibility of your attic, the conduit will run either along your roof or through your attic towards the exterior wall where your solar inverter or IQ Combiner is installed. It will then run down the exterior of your home to meet your solar inverter or IQ Combiner.
If your solar design contains any junctions where two or more lines of conduit meet, or any transitions from outdoor to indoor conduit (e.g., from your roof to your attic), we will install a small grey junction box, often referred to as a "jbox." 
Conduit routing and design
Our solar design team will specify conduit placement or routing based on the information and images provided in your site survey. Our goal is to balance efficiency and aesthetics—to map the most direct route between your solar panels and inverter that avoids windows and minimizes the visibility of the conduit. We'll often run conduit along the corners or trim of your home to prevent it from standing out.
Conduit preferences
On installation day, a Palmetto Build Partner will greet you on arrival and walk you through the installation, including equipment, wiring, and conduit placement. If you would like to request a change, please discuss this with your Build Partner. 
Most Authority Having Jurisdictions (AHJs) do not require that the conduit be painted during installation. If, however, you live in an area where conduit is required to be painted by your AHJ, homeowners association, or other entity, please discuss this with your installation team upon arrival. Painting conduit is evaluated on a case-by-case basis. When approved, all materials, including paint and supplies, are typically provided by the homeowner.